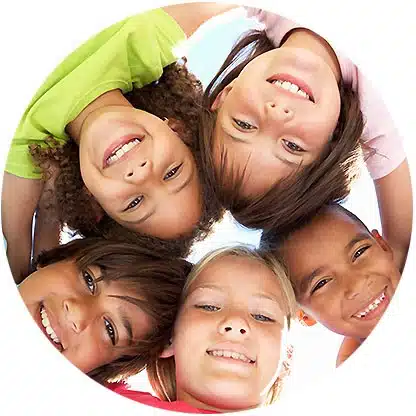 Tru Kids Club
The Tru Kids Club was designed for the kids that aren't yet ready for treatment, but still want to enjoy all of the perks that our active patients enjoy. The Tru kids club offers prizes, rewards and educational materials to ensure that even our youngest patients feel like they're part of our family.
It is recommended by both the Canadian Association of Orthodontists and American Association of Orthodontists that your child have an evaluation by the age of 7. If your child comes in for a consultation and they are not ready for treatment, they will automatically be entered into our Kids Club, which is our complimentary growth and development monitoring program. When in our Kids Club we'll take the time to monitor the growth and development of the teeth and the jaws as your child is growing up. It gives us a chance to connect with them, so by the time treatment officially starts, they'll be comfortable with the office, the members of our Tru North team and they'll be excited to get started!
Members will receive complimentary visits every 6 to 12 months and x-rays as necessary. At these appointments they will have an opportunity to win rewards points, spin our Kids Club wheel and be entered in our quarterly drawing for awesome prizes such as gift cards to their favourite stores, pizza parties or trips to Great Wolf Lodge!
Don't forget to book your child in for a consultation; even if they're not ready for treatment, our Kids Club will be sure to have them engaged and looking forward to future visits!