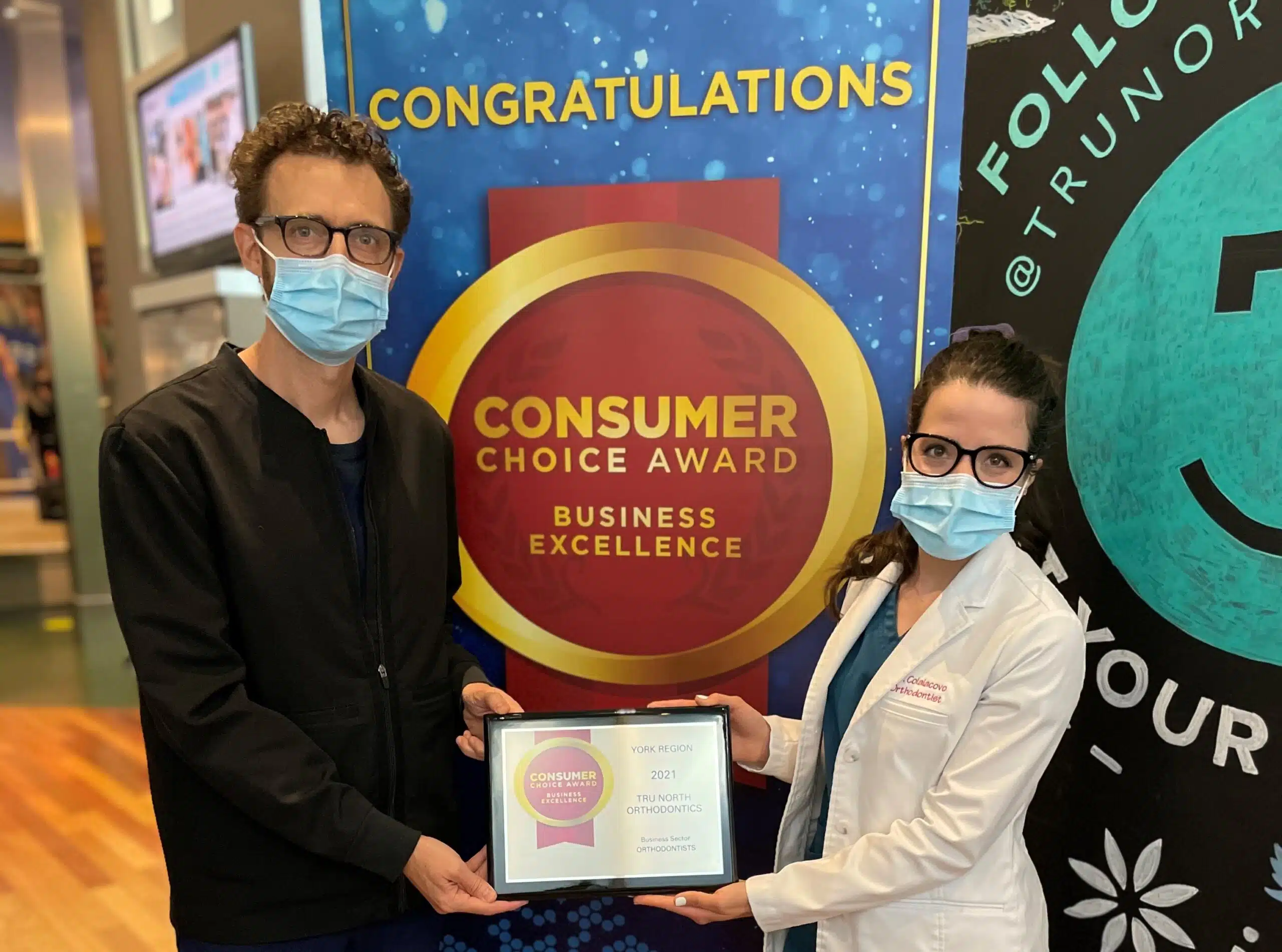 5 Year Winner!
Tru North is beyond honoured to have been recognized as a 5 YEAR WINNER of the Consumer Choice Award as the Best Orthodontist in York Region!
---
For those who are unfamiliar with them, the Consumer Choice Awards has been recognizing and promoting Business Excellence in Canada for over 30 years. They are Canada's only award organization to utilize statistically supported independent research that ensures that only the most outstanding companies across Canada are winners of this prestigious award.
We are privileged to have been awarded this honour from Consumer Choice Awards. As always Tru Fam, this award would not be possible without your continued trust in the Tru North Team. We vow to continue serving you to the best of our ability and we thank you for welcoming us into your families and being a part of the Tru North Family!
As there will be no official ceremony this year due to Covid-19 restrictions, Jerrott from Consumer Choice made a visit to our office to thank us for our tireless commitment to business excellence!
Cheers to many more years serving this amazing community in Tru style!
Get Your Smile On!