Cookies for a cause!!
21 cases of Girl Guide cookies!!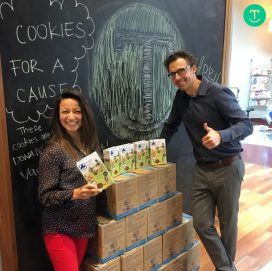 The Tru fam had an amazing time meeting all of our new Girl Guide friends!
From Sparks to Rangers, you ladies brightened our office and expanded our knowledge of the
Girl Guide world!
We are privileged to give back to the community we love! Thank you for continuing to inspire us!
All cookies collected are on route to the Vaughan Food Bank!
Thank you to all of the Guides who came to visit! It was a pleasure meeting you all!
Get your smile on!