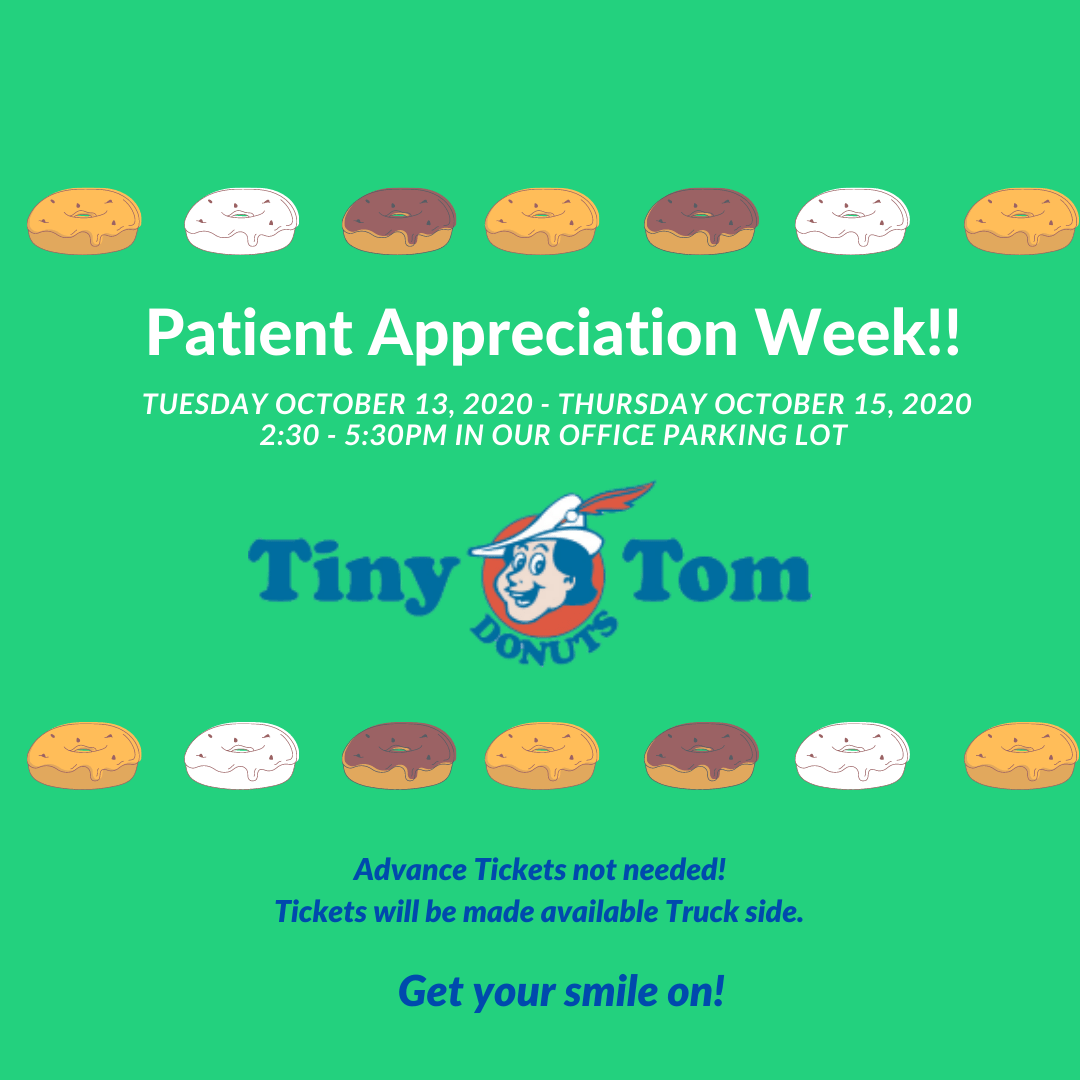 Donut Fear – Patient Appreciation Week is Here!
At Tru North Orthodontics, we see our patients as our extended family.
We value the relationships forged in our office and look forward to every smiling face we see!
---
In years past, we have enjoyed serving you Menchies, taking in a Saturday morning movie, and shooting hoops with you at Dave and Buster's. This year, to ensure social distancing and the safety of our staff and our patients, we will be having a Patient Appreciation Week outside in the fresh air!
We invite you to stop by our office parking lot from 2:30-5:30pm on Tuesday, October 13, 2020 – Thursday October 15, 2020 to enjoy Tiny Tom Donuts on us!
No need to call in advance to reserve tickets, just come on by and get your ticket from one of our Tru Squad members stationed beside the Tiny Tom Donuts Truck. Don't forget to stop for a picture and pick up a raffle ticket for your chance at an awesome giveaway before you head home.
---
From all of us at Tru North Orthodontics, we want to say
THANK YOU TRU FAM
for another year of beautiful smiles and wonderful memories.
We can't wait to see you soon!
Get your smile on!