Incredible Transformation!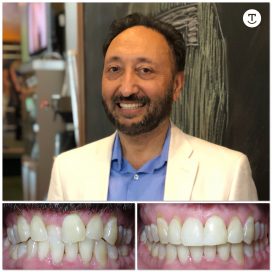 Prem came to Tru North with a lifelong desire to change his smile.
In under two years, with the Tru team guiding the way, Prem is leaving us with a smile he is proud to show off! See below for a closer look at Prem's results.
Achieving the smile of your dreams is always within reach. It is never too late to start the journey to finding your Tru smile.
Get your smile on! 
Before                                                                   After