THE DOCS TAKE DC!
This past weekend, Dr. Michael and Dr. Sarah attended the American Association of Orthodontists meeting in Washington, DC!
The Tru team is invested in bringing the most cutting edge information in orthodontics back to our office to better treat our patients.
It was a great weekend filled with learning and the docs are back and ready to put all that knowledge to work!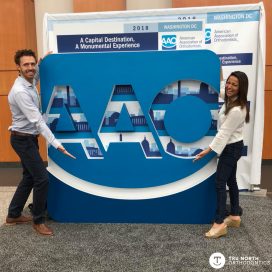 Get your smile on!