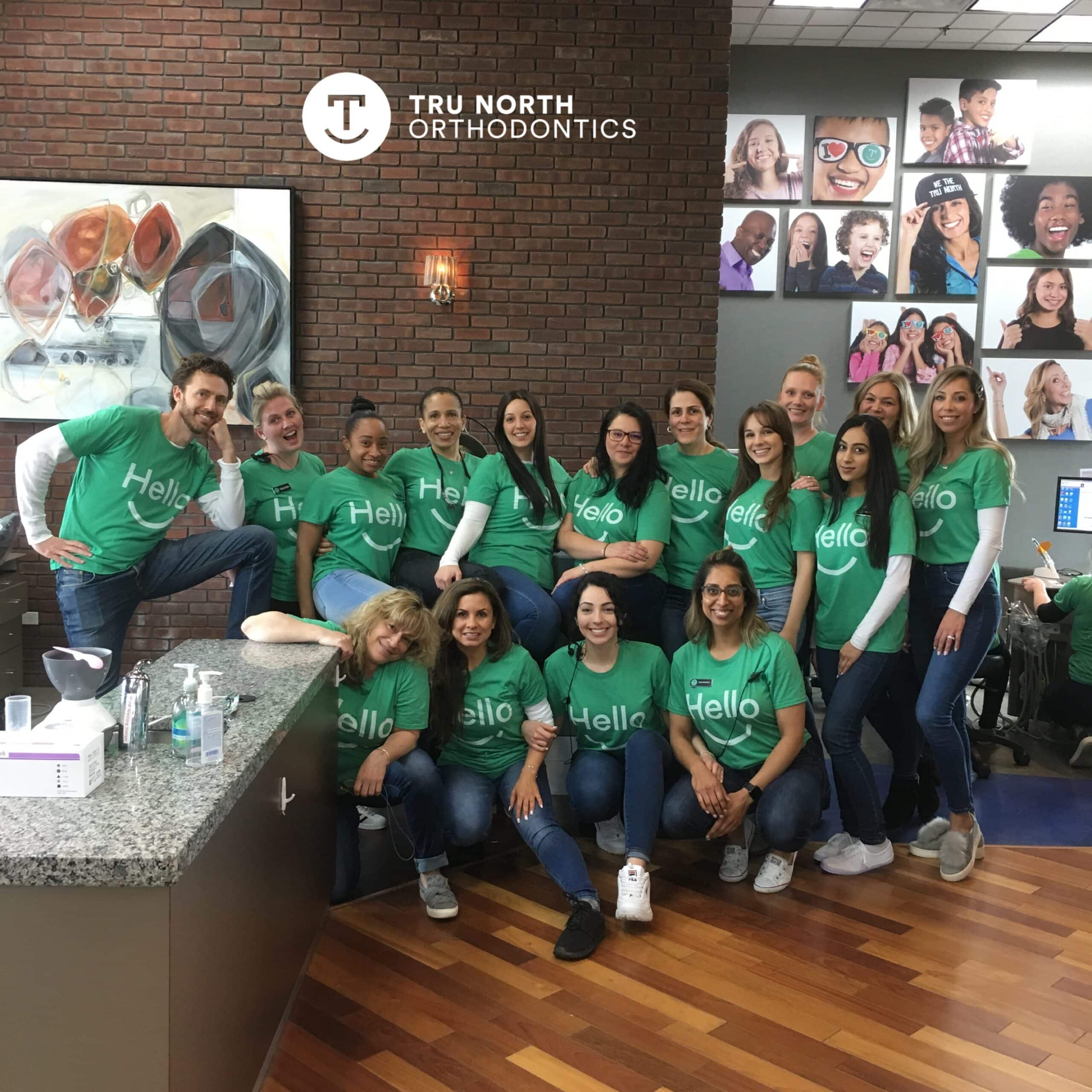 Tru Community Commitment!
Did you know…


Tru North Orthodontics donates a portion of

every patient start to charity?!
At Tru North Orthodontics we are Truly dedicated to giving back to the community we serve and love. Throughout the year we rotate local charities for our start incentive program, donating a portion of every new patient start to a different charity. In addition, the Tru squad holds many campaigns throughout the year to raise awareness, as well as donations, for many different causes.
We are so excited to take a look back at the last year and share with you all of the wonderful charities and causes we have had the privilege of contributing to. Over the last year the Tru Squad has donated to Jordana's Rainbows, The Macaulay Child Development Centre, Bully Free York Community Alliance, Me to We, The Girl Guides of Canada, The Canadian Cancer Society, Operation Red Nose, Project Linus, Vaughan Fire Rescue Station 5, Smiles 4 Canada and the Vaughan Food Bank.
In addition to our charitable donations, Tru North Orthodontics sponsors both individuals and teams in our community making sure that every patient has a chance to participate in the activities of their dreams! From soccer or hockey, to World of Dance, we are overjoyed to contribute to the Tru Smiles we so proudly take care of.
We are Truly overjoyed to announce our current charity, Waves of Change for Autism. For the months of May through July, every patient who starts their treatment at Tru North will have a portion of their treatment fee donated to this amazing organization.
We look forward to continuing to serve this community and make a Tru difference.
Get Your Smile On!